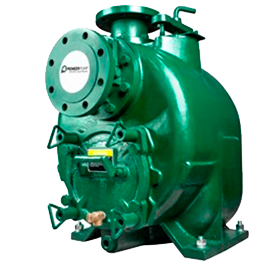 Wet Prime Pumps (Autocebantes) GS Series Pioneer self-priming pumps are designed for reliable solids and clear liquids handling. After initial priming, they continue to reprime automatically. Rely on the best materials — Standard heavy-wall ductile iron volute and 17-4 PH stainless steel shaft for durability and peace of mind. Get peak performance — A simple external shimless impeller adjustment means the user can easily adjust the tolerance between the impeller and wearplate. Trust our seals — Cartridge type tungsten vs. silicon carbide mechanical seal makes for ease of maintenance and simple installation.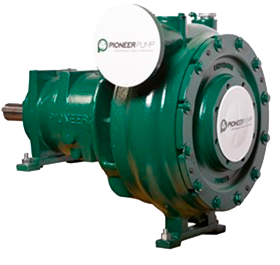 STANDARD CENTRIFUGAL
Pioneer standard centrifugal pumps provide superior performance in a variety of applications. The large impeller eyes deliver lower NPSHr and improved vapor-handling capabilities, making them ideal for industrial, municipal, agricultural, mining, paper mills, and oil and gas applications.
Minimize maintenance costs — Replaceable wear rings, oversized bearings and shaft keep the pumps running optimally.
Reduce overhead costs — The modular design helps keep your on-hand parts inventory low.
Reduce operating costs — Our industry-leading, high-performance impeller design provides more flow with less horsepower for lower operating costs.


Av. 100 metros N° 76
Col. Panamericana
Ciudad de México
C.P. 07770
Oficina de ventas
(55) 55 72 61 24 38
Oficinas México
(55) 55 67 38 35
Oficina Aguascalientes
(449) 194 82 08